leading with smarts and heart
MEET OUR TEACHERS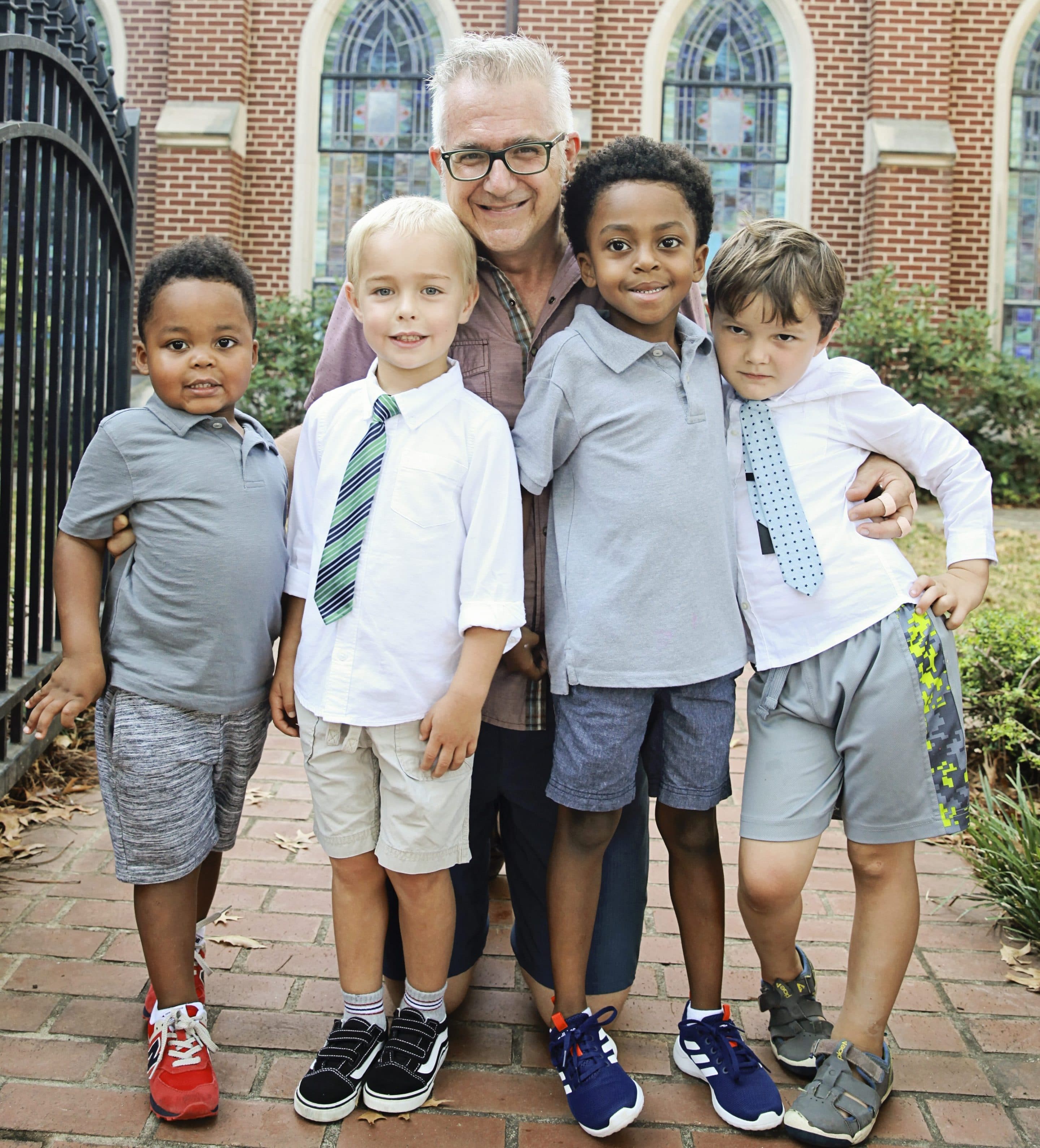 Brandon Laird
Director
I came to be an educator — and a director of this magnificent school for little children — through both the back and the sidedoor. Coming up in Louisiana, I started off thinking I'd be a news writer, then later in Michigan a historian — then became a high school social studies teacher after a brief stint in elementary school. I followed my wife Tracey to her professorship at Agnes Scott in 2000, then came to DPCC in 2005 as a 3-yr-old class teacher after my daughter Zoey had graduated and while my son Henry was in the 4-yr-old class. I stayed on in the same room for the next 12 years with the 3s – reading stories, dancing jigs, playing accordion and train whistle all the live long day; and when the time came for me to sing a different song, it turned out that I already knew the tune by heart! I'm honored to be the next director of this venerable institution that's been in the business of bringing the light of God's love to children for 70 years.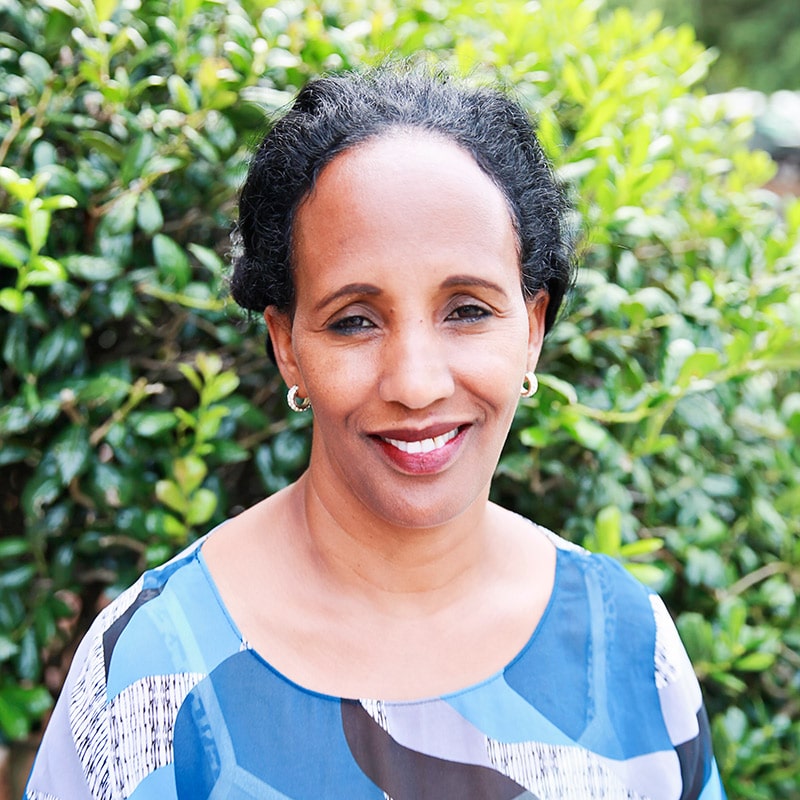 Nigist Woldegiyorgis
PMO Teacher
I am married and have two boys who have both gone to DPCC. I have worked at DPCC for 10 years teaching kids from 9 months to 2 years. I love working with the young babies because they are very cute, and I love to watch them grow.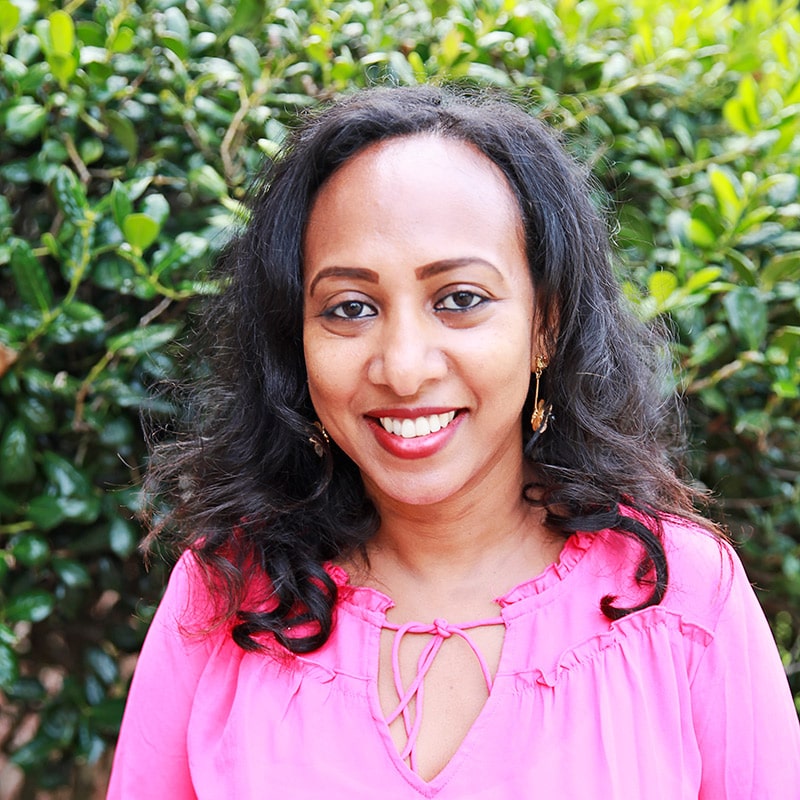 Hiwet Kebede
PMO Teacher
I have been working at DPCC for 7 years. I am currently working with the babies at PMO. I enjoy teaching and caring for the babies. I love watching them grow. I am married with three children. As a parent, DPCC is my number one choice for my children. My two eldest children graduated from DPCC, and now my youngest child is attending PMO this year.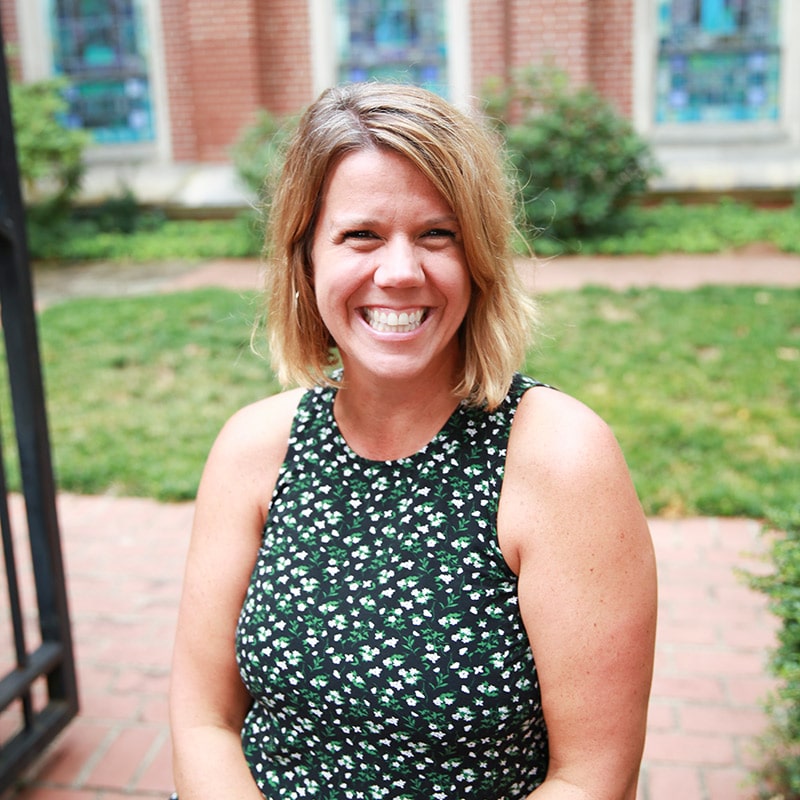 Callie Kaiser
2 Year-Old 3-Day Class Lead Teacher
I have been working at DPCC for 4 years in our three day two year old class. My DPCC experience began in 2008 as a parent. As a mother of 2 daughters, I knew instantly that DPCC was a special place and that my children would not only grow and learn here, they would be loved here. Prior to working with children, I worked as a City Planner working with local governments and Community development programs throughout Georgia. Its exciting to be a part of the DPCC team and to work in a loving positive environment "Where Play is Child's Work".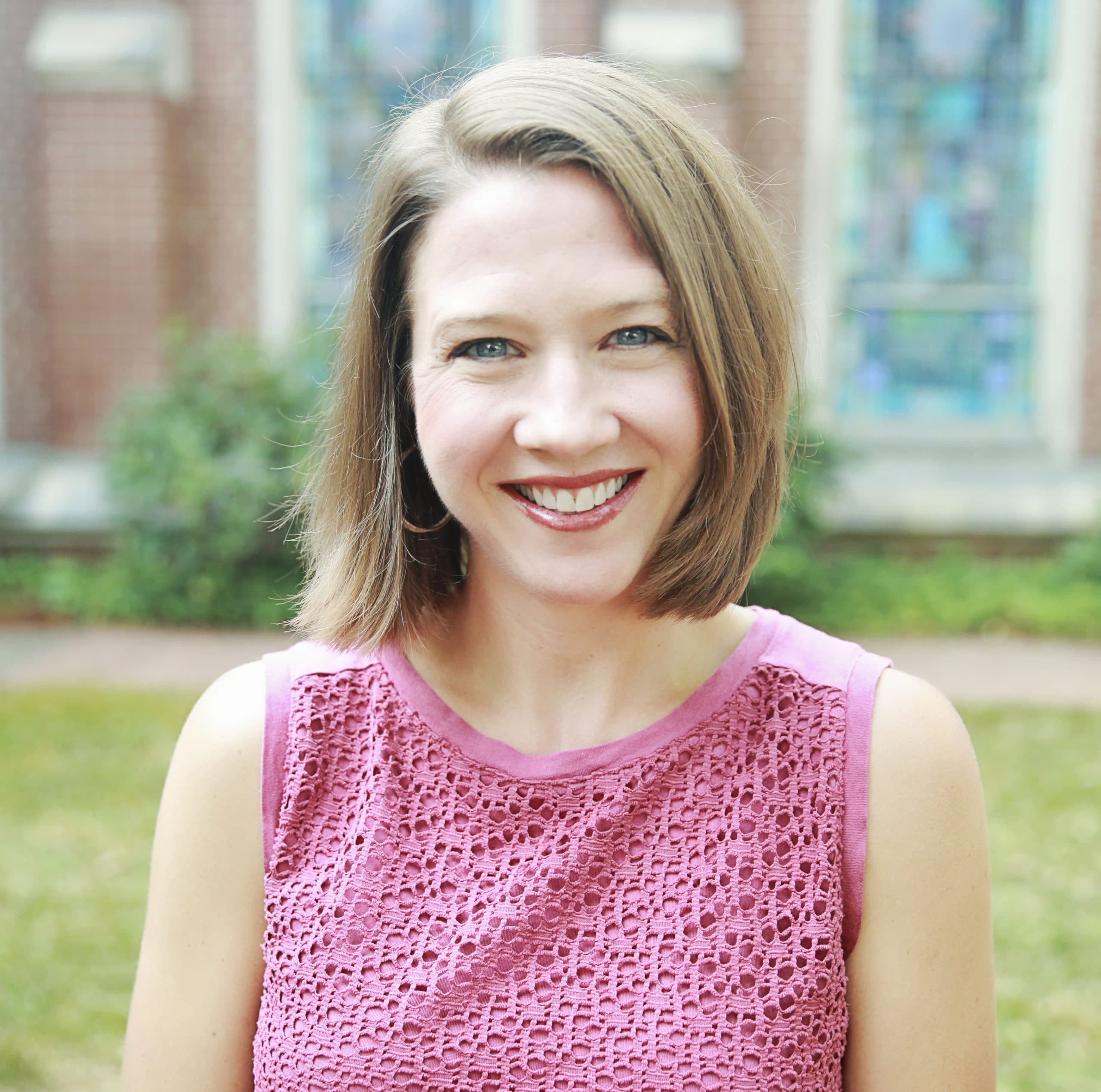 Shelby Bao
2 Year-Old 3-Day Class Assistant
I have lived in the Oakhurst neighborhood of Decatur for 12 years with my husband, daughter and son. I started my journey with DPCC in 2011 when my children started attending DPCC. The teachers were so loving and giving. I loved being a part of this special community and never wanted to leave! Before becoming a mom, I worked as a Consumer Relationship Manager. I later served on the Board of DPCC for 4 years. I am thrilled to now be a teacher for this amazing preschool and to be able to give to these children all the love, growth and knowledge the school provided for my own children.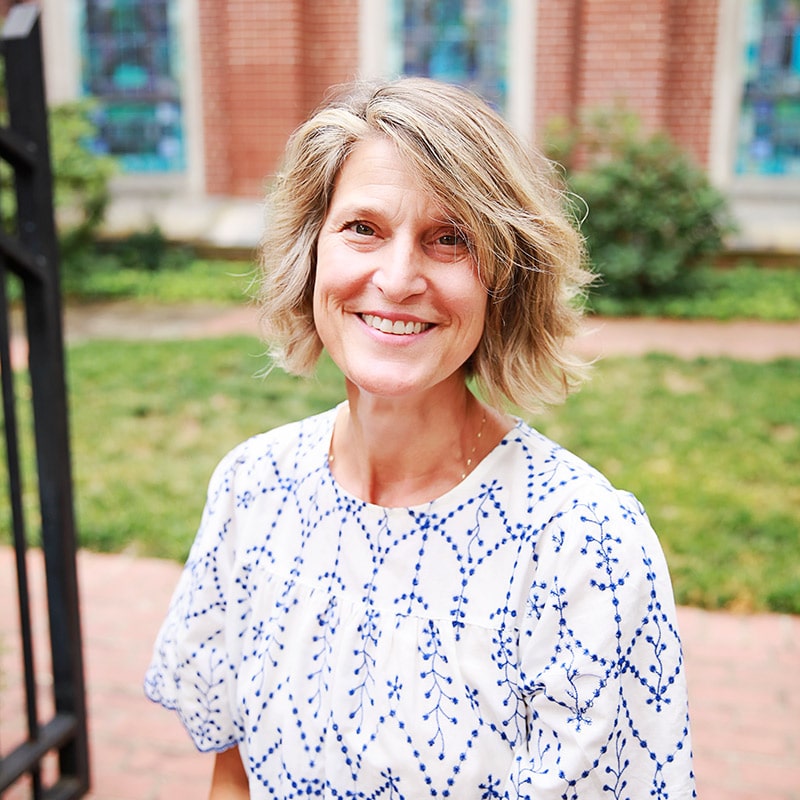 Amy Wilson
2-year-old 5-day Lead Teacher
Amy Wilson has been a teacher at DPCC since 2011. After her 3 boys 'aged out' of DPCC, Amy wasn't ready to leave the nest and has been lucky to experience the school from the other side of carpool line…as a teacher. She absolutely loves helping the sweet 2's grow from babyhood into full-fledged little kids! In her life before kids and DPCC, Amy studied Art History and Business and worked for many years as an event planner.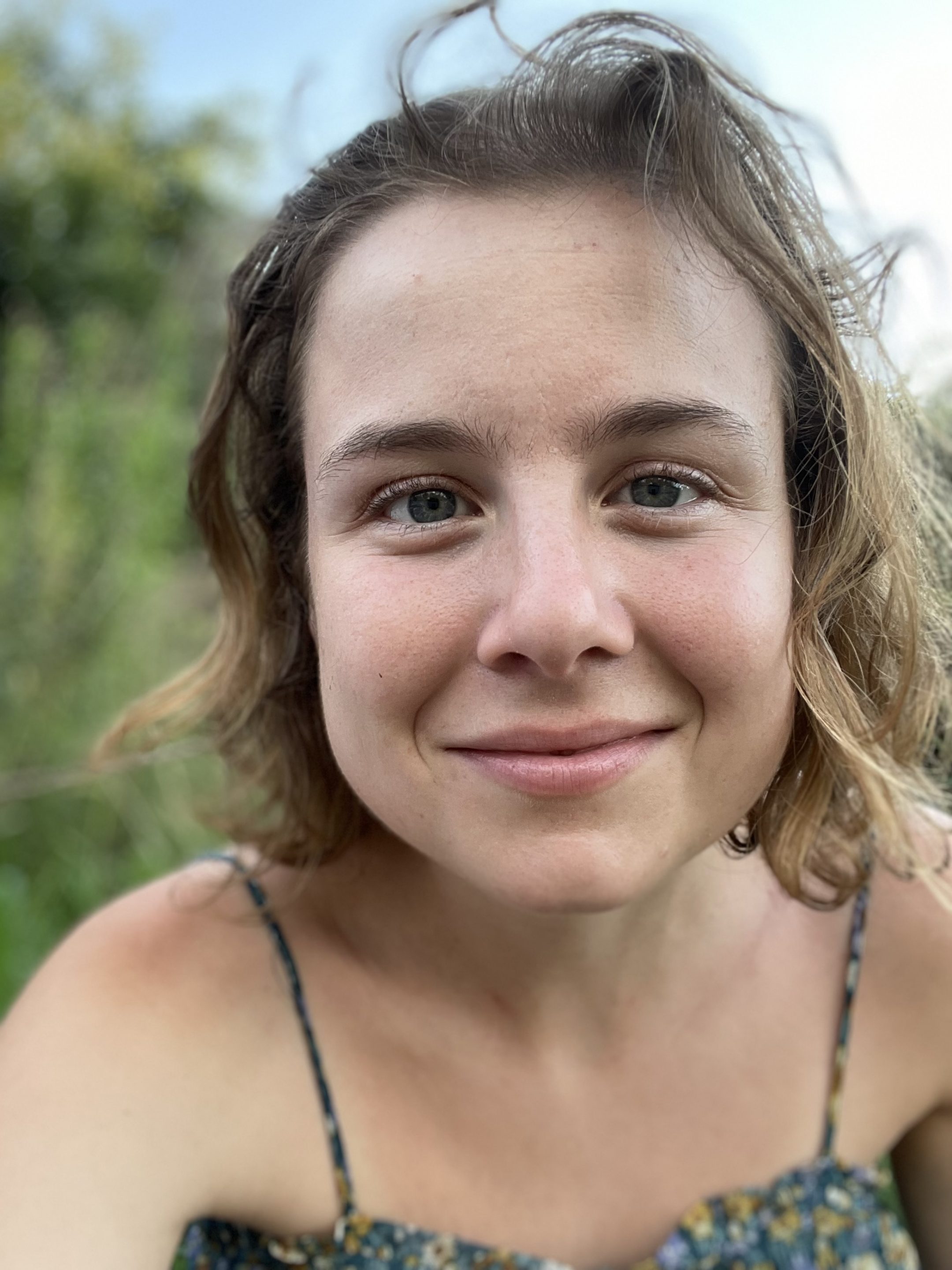 Zoey Laird
3-day 3s Lead Teacher
I graduated from DPCC years ago, and I am fortunate to return as a 3-day 3s teacher for the 2022-23 school year. I've got a Theatre/English BA, and coast to coast experience performing and working. I also work with LaAmistad, a nonprofit supporting ESL families and students. Experiences as a student and teacher at DPCC have been wonderful, and I am excited to continue growing in our community. Having been a student and now being a teacher at DPCC is wonderful; I am excited to continue learning in our community.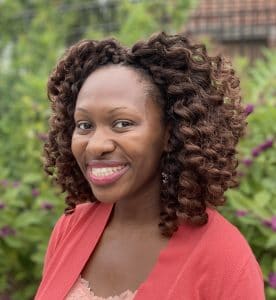 LaQuita Holmes
2-year-old 5-day Assistant
LaQuita Holmes has 13 years of experience working with children of all ages. First Grade Teacher, Tutor, Nanny, After School Counselor, Substitute Teacher, and Nursery Volunteer are some of the roles in which LaQuita has served, in and around Decatur. LaQuita believes that working with children is a part of her life's purpose and that it is God's will for her to help cultivate a spirit of Care for Self, Care for Others, and Care for Things within each child. LaQuita has a Bachelor of Science degree in Education, from The University of Georgia (Go Dawgs)!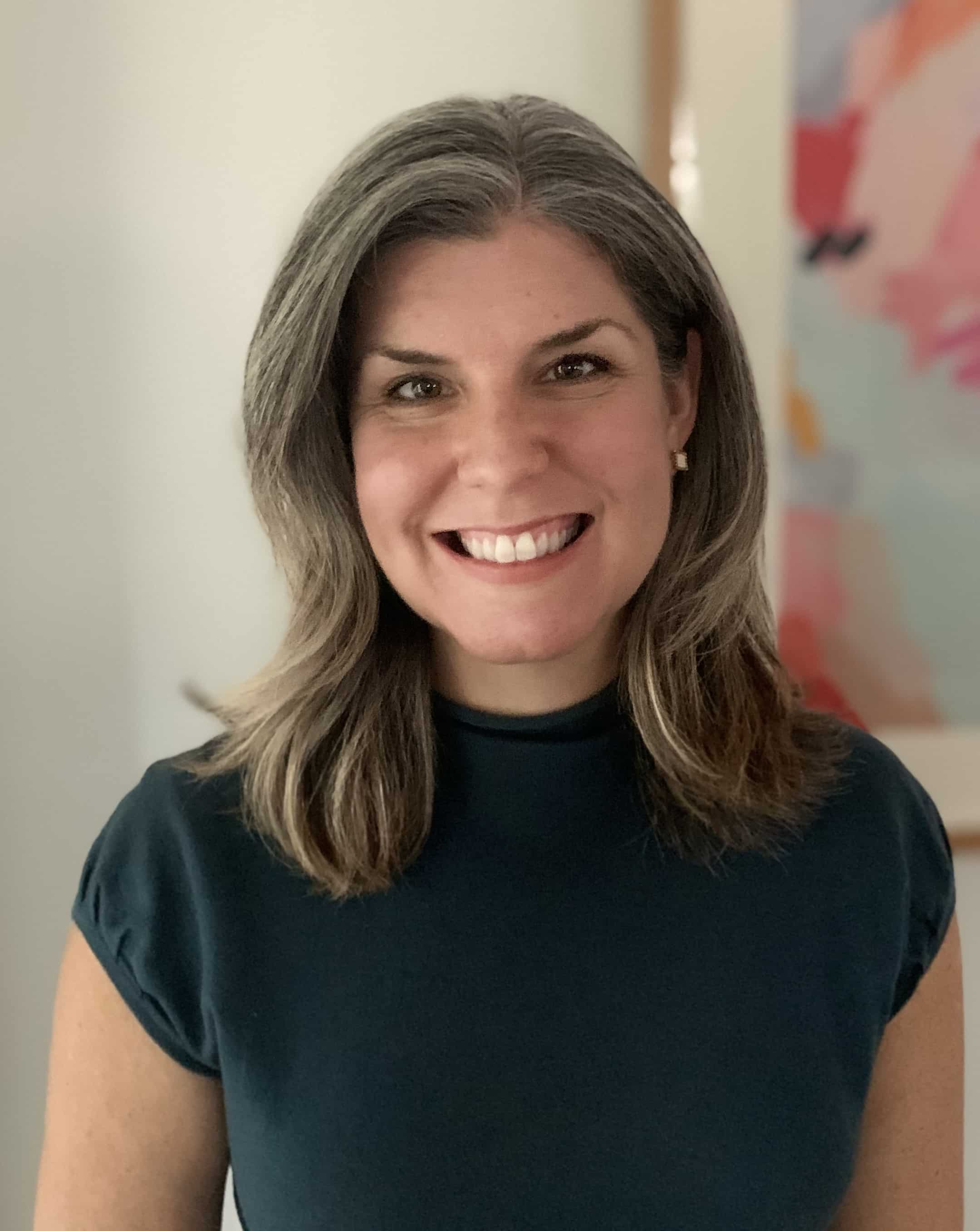 Lisa Harris
3-year-old 3-day Assistant
Lisa Harris is new to DPCC, but already feels at home in this warm and welcoming community. She has 2 elementary-aged daughters, the youngest of whom started kindergarten this year. Helping her daughters transition to elementary school made it clear to her how precious and magical the preschool years are for children, and she is excited to help create some of those special learning moments here at DPCC. Before stepping away from full-time work when her oldest daughter was a toddler, Lisa's career was focused on writing and editing, primarily for nonprofit organizations, and she holds a Bachelor's degree in Journalism. Lisa enjoys hiking and other outdoor adventures with her family, running, reading, and helping lead a Girl Scouts troop.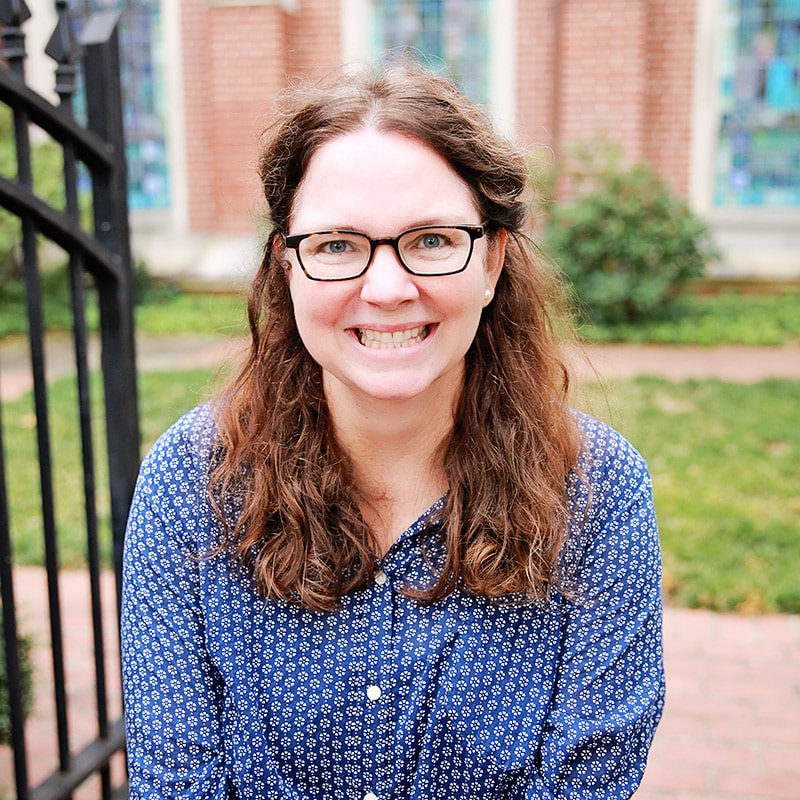 Mary Lynn Trujillo
3-year-old 4-day Lead Teacher
This is Mary Lynn's 5th year at DPCC. She lives in Oakhurst with her husband and 2 daughters- both of whom are proud DPCC alum. She gained valuable teaching experience working with kindergarten and 1st graders in the Gwinnett County Public School system. Before having children, she taught 5th graders at Kings Ridge Christian School. She feels honored to be a part of the DPCC team and looks forward to coming to school each day.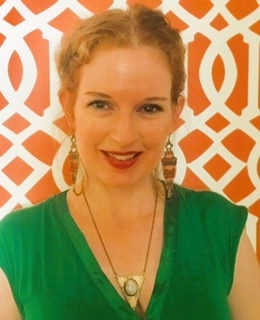 Elizabeth Bryant
3-year-old 4-day Assistant
Both of my children attended DPCC. My family and I loved the experience and I felt sad when my kids left for elementary school. I am so excited to return to this amazing community as a teacher.
I studied English undergrad, and then earned a Master's in Library Science. I love books! I also taught high school.
In my free time I enjoy reading, meditating, taking barre classes and baking for my family.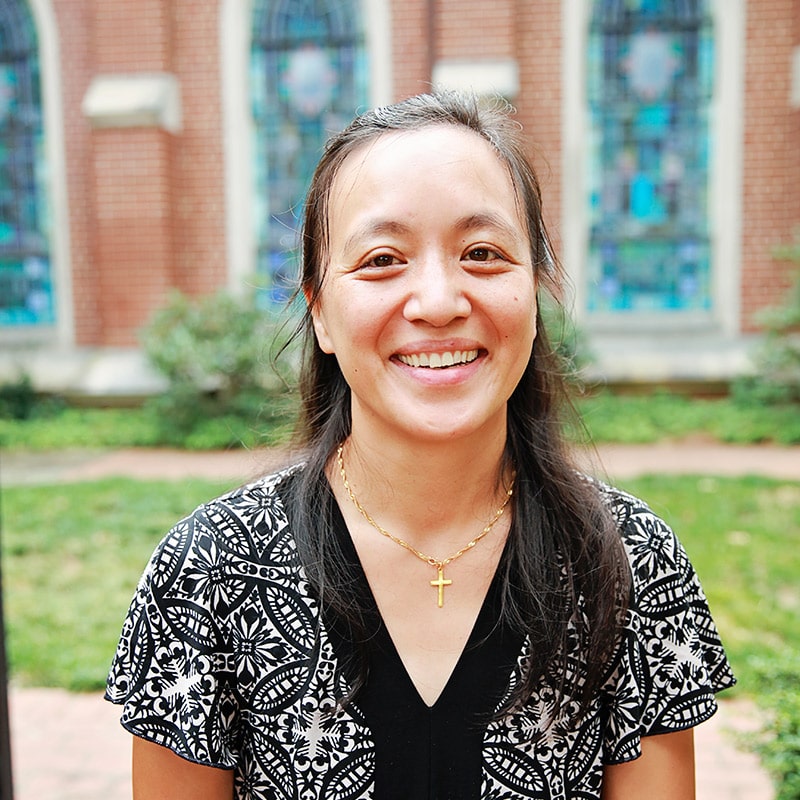 Grace Marjuki
3-year-old 5-day Lead Teacher
I started teaching at DPCC in August 2015 after quite a detour. In 2002, I obtained a masters degree in Aerospace Engineering in The Netherlands and worked a little over 4 years in the aircraft industry in The Netherlands and Germany. I discovered my passion to teach and work with children soon after graduation while teaching Sunday school. Since then I have spent countless hours volunteering and working with children in school, church and hospital settings. When we moved from Tennessee to Decatur in 2011, we found DPCC through a Google search. DPCC has been a blessing for our two boys and started them off to enjoy school and learning. After teaching 4-year olds during my first years at DPCC, this year I am in a 3-year old class and enjoy seeing how the children make discoveries of the world around them. In my spare time, I enjoy baking, cooking, tinkering, spending outdoor time with my family, running, biking and whenever I can reading a good book.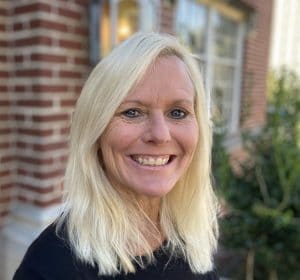 Christy Hancock
3-year-old 5-day Assistant
Christy Hancock is excited to be working as the assistant in the 5 day 3's .  This is her first year at DPCC, after moving to the North Druid Hills area with her husband.  She has six grown children and one grandchild.  Christy has been working with young children for over 20 years and loving every minute of it.  In her free time she loves playing tennis, watching football and spending time with her husband/family.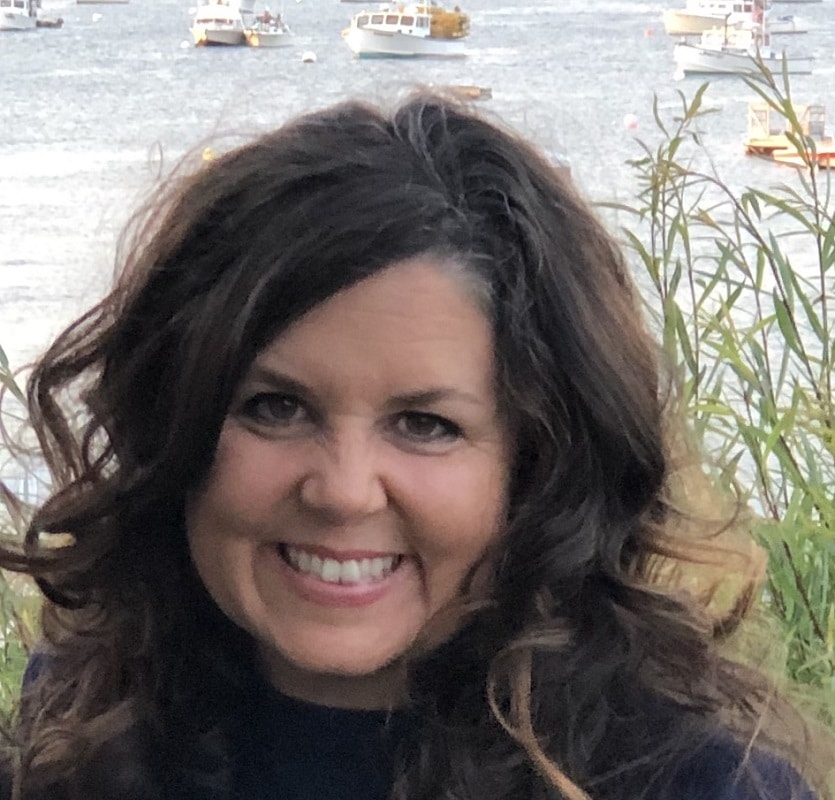 Cristin Davis
4-yr 5-day Pre-K Lead Teacher
Cristin Davis is excited to be working as the lead teacher in the pre-k room. This is her 10th year working at DPCC. She has worked in the Young Twos and Three Year Old classrooms and with PMO. She fell in love with DPCC when her two children, Riley and Brady, began in the two day 2's class all the way through Kindergarten, and they are teenagers now! Cristin has a Bachelor's degree in Early Childhood Education and a Master's degree in Reading and Comprehension. Before having children, she taught 12 years in public school as a Pre-K teacher, First Grade teacher, and Reading Specialist. More recently she worked as an instructor and supervising coach in the MAT program at Georgia State, training and supporting new teachers.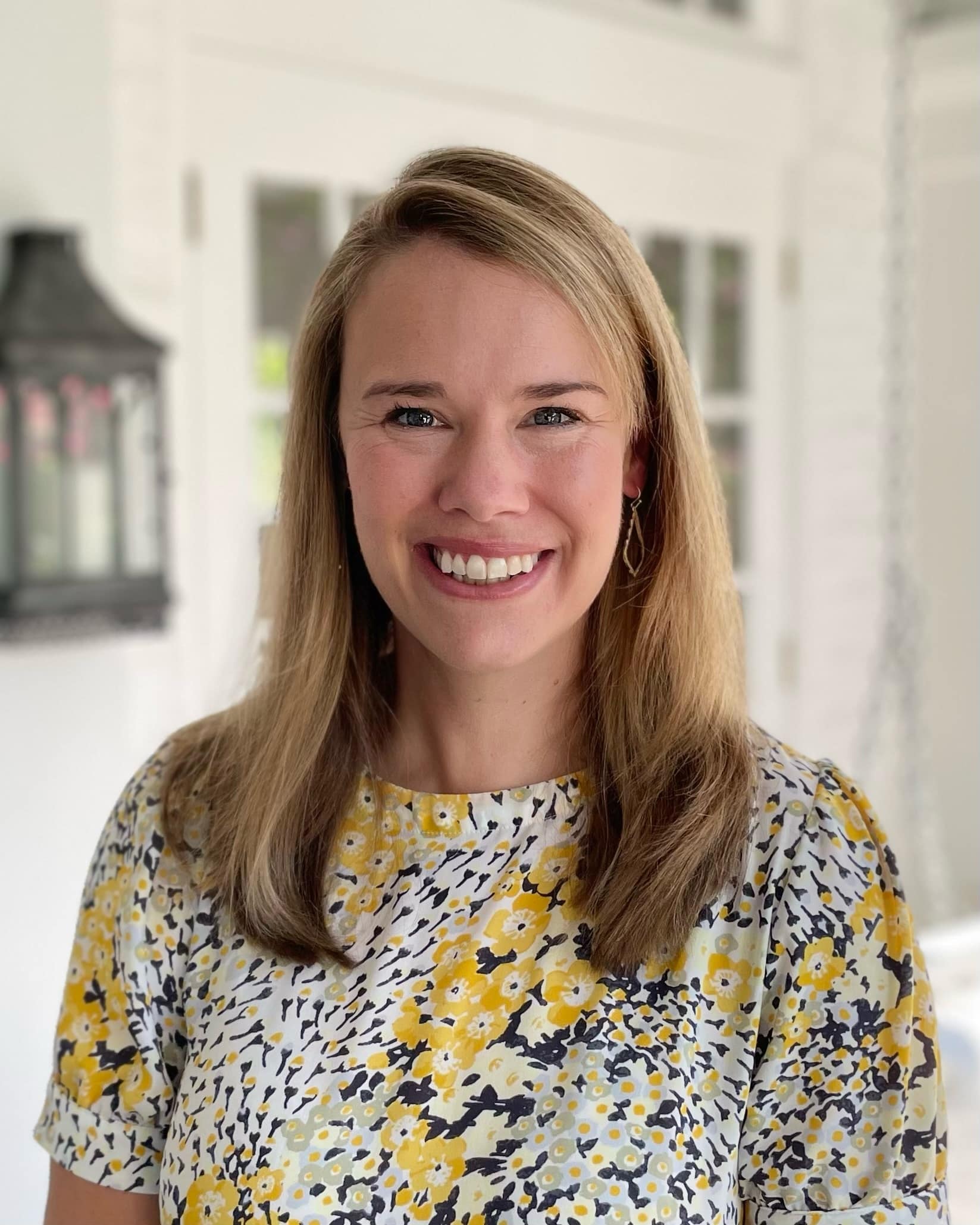 Jackie Hardin
4-yr 4-day Pre-K Lead Teacher
I am thrilled to have the opportunity teach at DPCC this year! After taking three years to stay home with my son, Charlie, I am excited to return to the classroom. I discovered DPCC in 2019 when looking for a preschool for my son, and within minutes of entering the building, I recognized DPCC as a loving community that prioritizes nurturing the whole child. I have a Master's in Early Childhood Education from Mercer University and have taught grades K-3 since graduating from Samford University in 2007. I love teaching and could not picture myself in any other profession.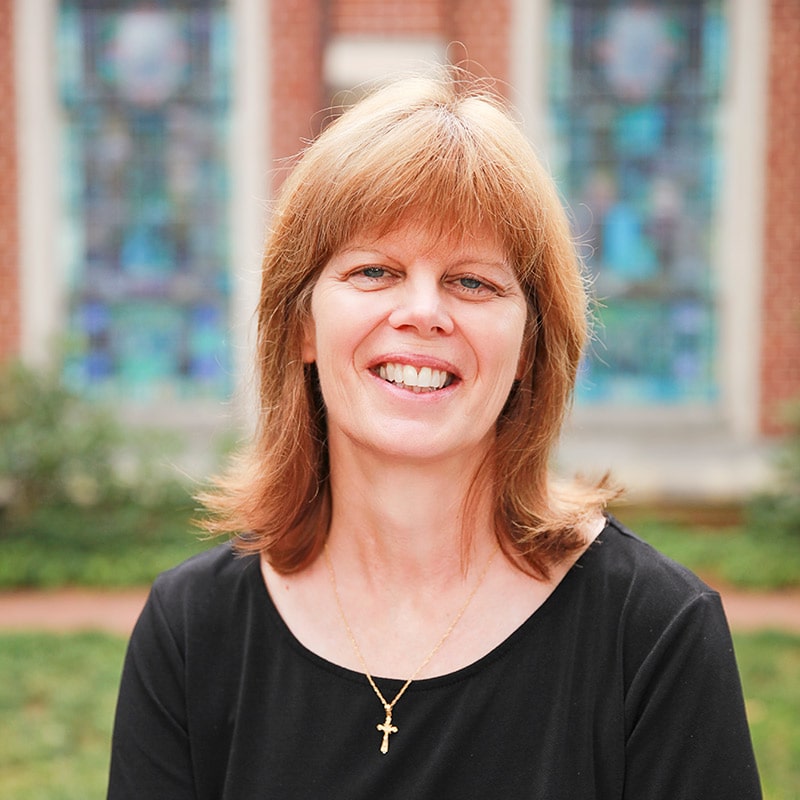 Beth Weathers
4-year 5-day Pre-K Teacher
An Atlanta native, Mrs. Weathers has been working at DPCC for 27 years. Her love for children led her to become a preschool teacher. She especially enjoys working with the four year olds through fun and engaging educational activities, to prepare them for kindergarten. Mrs. Weathers has three grown children of her own and four grandchildren, all of whom she equally adores. Her favorite author is Dr. Seuss.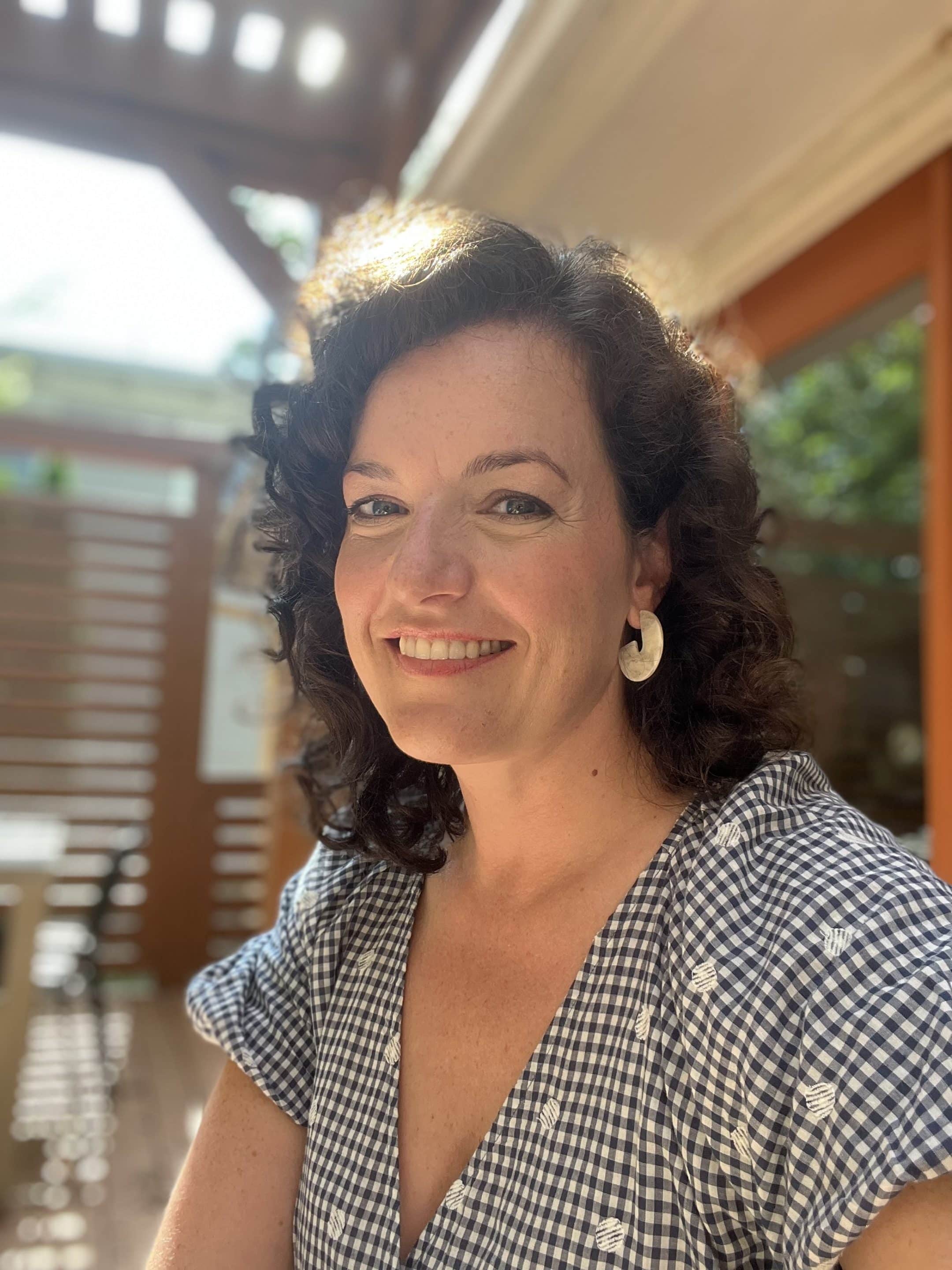 Laura Schiener
4-year-old 4-day Assistant
Laura Schiener is so excited about joining our DPCC community as the 4 day 4's teaching assistant. Laura has always had a passion for working with children. She spent 13 years coordinating inpatient special events, donations and volunteer community programs at Children's Healthcare of Atlanta at Egleston and Scottish Rite. Most recently has loved her time teaching art classes for 4-7 year olds at Clubhouse Kid & Craft here in Decatur. Laura lives in Decatur's Lenox Place neighborhood and is married with 2 kids (Isla & Ian who have both been students at DPCC!) and a dog named Maisie.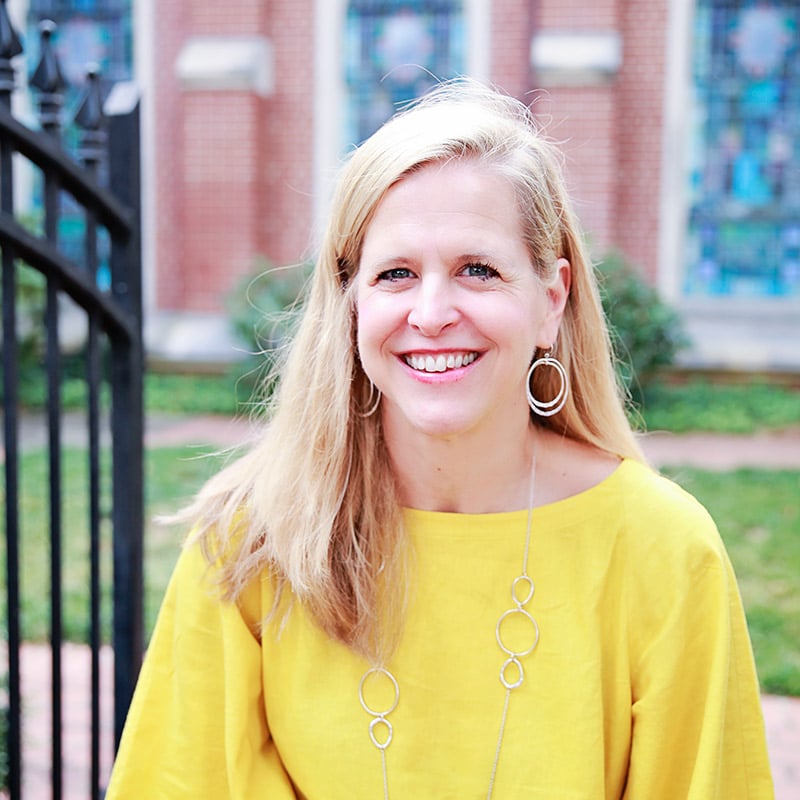 Shannon Putman
Kindergarten Lead Teacher
This is my 13th year teaching Kindergarten and my 15th year at DPCC. I taught the 3 day 3's for 2 years before landing my favorite job as the lead Kindergarten teacher at DPCC. I graduated from the University of Alabama with a bachelor's degree in Early Childhood/Elementary Education. I taught Kindergarten, First, and Second grade for 8 yrs. in the Archdiocese of Atlanta (St. Thomas More and St. Peter Claver). I am married and have two teenagers who attend Decatur High School. We also have a very spoiled Westie, named Snowy who becomes the subject of a lot of our stories in Kindergarten! I have enjoyed working with young children for as long as I can remember. I believe there is no better job than seeing the world through a 5 year old's eyes. It is so fun to be able to engage children in meaningful and creative ways. Every year is a new big adventure! It is such a gift to be a part of the wonderful community of DPCC!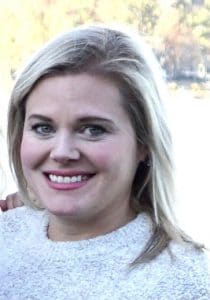 Katie Coleman
Kindergarten Assistant
Katie Coleman is excited to be full time at DPCC. With a degree in Marketing from UGA she worked in various marketing outlets.  Her three daughters all attended DPCC and soon after Katie started substituting at the preschool.  After being a stay-at-home mom for 10 years, Katie is thrilled to be working alongside Ms. Putman in the Kindergarten class.  She is married to Sean and her three girls are in Elementary school.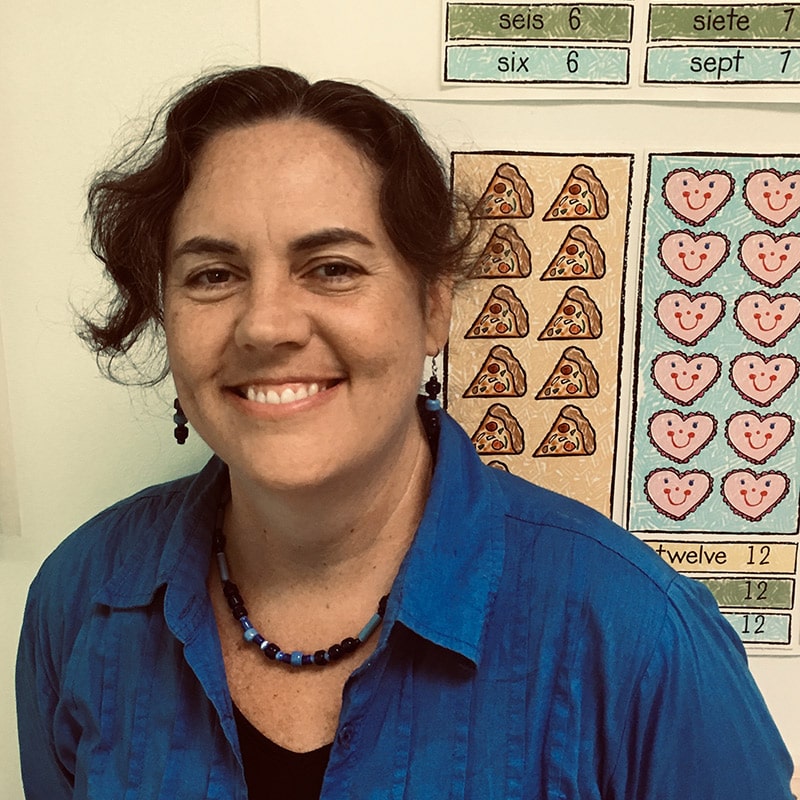 Miche Baskett
Spanish Teacher W-F
Miche Baskett, a native of Decatur, lives a half-mile from DPCC with her husband (a professor at CSU), twin boys (students at DHS), Nando the Superdog, and twin kitties named by their boys after soccer stars, Lio (Messi) & James (Rodriguez). She learned Spanish from living, traveling, and studying abroad. Señora Baskett has over twenty years teaching experience, with eight of those years at DPCC. She was a founding member of the City Schools of Decatur Spanish team, as a certified teacher, developing the curriculum for all the elementary schools, while teaching students in kindergarten through third grade. She did graduate work in Early Childhood Education, as well as Spanish Language Education at the University of Salamanca in Spain. She truly enjoys spending time with the children at DPCC, witnessing their growth and learning, and she especially loves to share her enthusiasm for the Spanish language! You can read a lot more about Sra. Baskett on her website "Spring Into Spanish."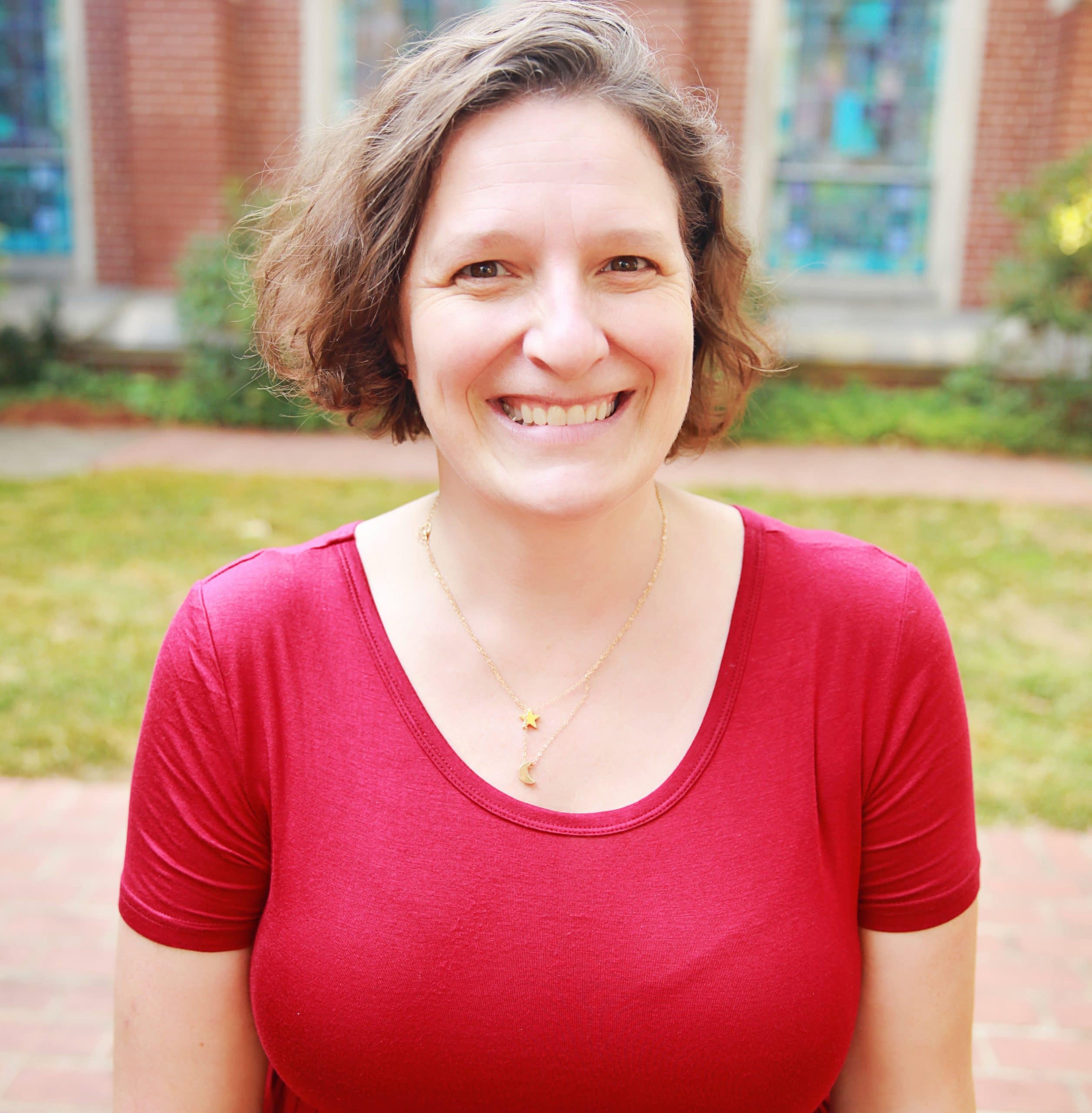 Keri Challen
Music Teacher M-W
Keri Challen has a degree in Music Education from Valdosta State University.  (Go Blazers!)  She taught music in public schools for 15 years.  Keri fell in love with DPCC when her daughter, Maggie, was a student here.  She is so happy to now be teaching music in such a wonderful, loving school.  In addition to teaching preschool music, Keri enjoys directing the Oakhurst Community Choir.